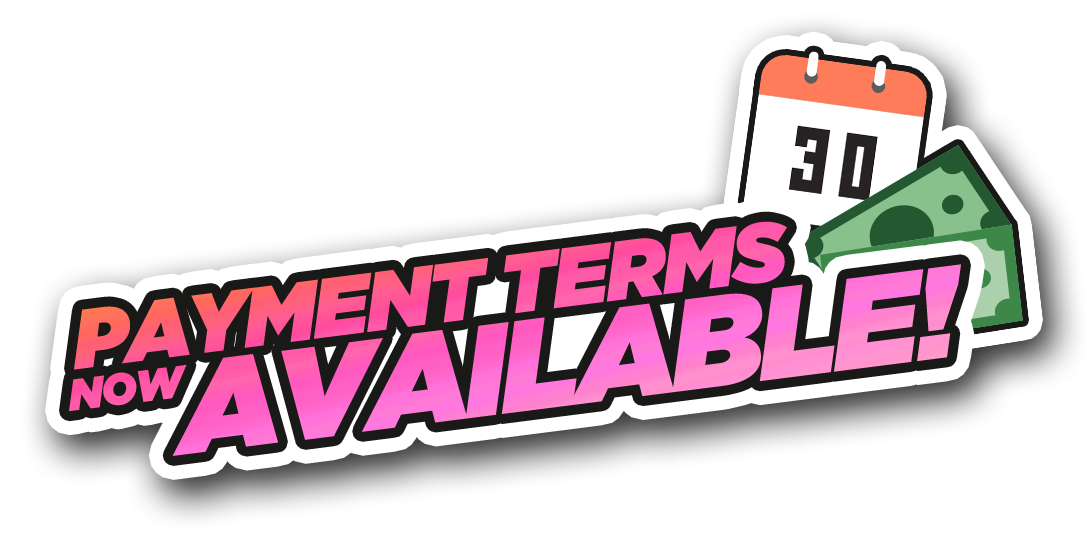 Tired of paying via credit card or Paypal? No sweat! How about being a larger company and receiving terms from your vendors is  part of your standard procedure. We've heard you too! Here is our answer!
We are now offering 30 day terms to existing and new customers of VGA. We have a painless application for you to fill out and then it is off to the races!
As always, if you have any questions about products or pricing feel free to give us a buzz and we will have an answer for you.
*Certain restrictions may apply. A completely filled out credit app and copy of your tax id certificate must be on file.  VGA has the right to limit or refuse credit terms to customers that do not qualify. There may be a minimum order for an order to qualify for terms.  If you have any questions please contact your sales rep. and they will give you a hand. Don't have an assigned sales rep? Send us an email!
View Credit App